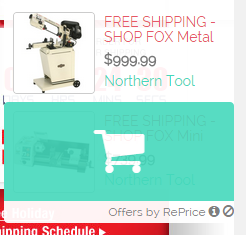 Hi guys, We are proud to announce that Reprice has been added to an Official Chrome Webstore and now every Chrome user can find it and install into his browser to start save money by smart shopping with Reprice! We …
Show More
Hi guys, We are proud to announce that Reprice has been added to an Official Chrome Webstore and now every Chrome user can find it and install into his browser to start save money by smart shopping with Reprice!
We are working hard to cover all browsers and make you life better.
Have a nice day and Happy Black Friday!